With every ending, there is a new beginning
Dear Friends and Colleagues,
Today is my last day with IBM. It is with deep gratitude that I reflect on my 18 years of service. Over these years, I've had the opportunity to work with you! The people across the globe who make IBM a great company. During this time I've personally learned, lived by and held dear our IBM values.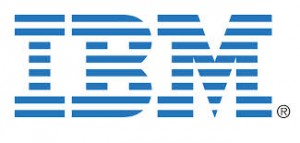 I've had the amazing opportunity as a "professional hire" to build the capabilities of what was our "Integrated Marketing & Communications (IMC)" organization. Then in 1998, transition into all things digital, affording me the chance to "restlessly reinvent" my skills while successfully propelling IBM into the internet era. What a journey it's been! From launching IBM.com, multiple global industry sites, advancing the STG Digital & Social Strategy, announcing the historical moment when Watson on Power 7 won Jeopardy, conducting the first Social Listening Study and founding the Social Insights Practice in partnership with MDI, introducing Smarter Planet, celebrating our Centennial, launching IBM Connections while creating some of the first communities which are still thriving, welcoming our first Female CEO, establishing the M&C Labs, leading the advancement of our enterprise digital and social media strategy, governance & policies, scaling innovative programs like Digital IBMer Hub, Forward Thinkers, IBM Select (Social Eminence and Employee Advocacy), IBM.com/voices and last but not least leading the development of our Influencer Engagement Discipline. What an incredible journey, truly I'm proud to be an IBMer!
So … what's on the other side? you might be wondering. I'm planning to launch a new business venture, providing strategic advisory services. Once my light on Sametime goes out, I'll be just a click away, so please keep in touch.
Website
LinkedIn
Twitter @sfemerick
Google+
Pinterest
YouTube 
email: emericksf@gmail.com
Join me at the Employee Advocacy Summit, September 15th in Atlanta
Thank you for your collaboration and partnership all these years!