Building the IBM Brand in the Social Sphere
I've traveled to Copenhagen, Denmark to speak at the IBM Smarter Business Event.
This is my first time here and it's an amazing vibrant city, full of old world charm and tourists from around the globe.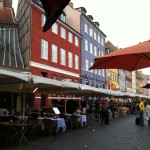 I was lucky enough to have some time when I first arrived to tour a bit and take some snapshots to share with my family, friends and co-workers back in the US.
I'm excited to present work I'm leading, more specifically the IBM Select Social Eminence Program. This initiative empowers employees who are world-renowned for their expertise, experience, and reputation to more effectively share their knowledge across the social web. This is one of many social enterprise programs in IBM's digital & social marketing strategy.

Also presenting is my esteemed colleague Christian Carlsson @chris_carlsson, IBM Digital Leader of Denmark. He'll be sharing Social Business Recipes from IBM's Social Business transformation.
While Christian and I have met virtually many times via collaborative communities and have shared ideas over the phone while web conferencing, there's nothing like meeting in person face to face.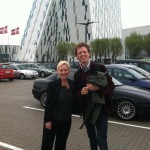 I'm also looking forward to is talking with our IBM Customers who are keen to understand what IBM's doing to become a social business. It's a journey, one that I'm passionate about and have been involved with shaping for a number of years.
After that, I'll lead a discussion with MBA students about the importance of building & sustaining your personal brand online. Share tips on getting started, how to make connections with those who share your interest and provide some recommendations on what not to do.
For those attending the event, I look forward to meeting you! For those following the event, I'll share my perspectives via Twitter #sbdk #socbiz @sfemerick