Tips to starting a successful Employee Advocacy program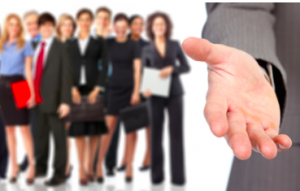 As author Emily Giffin once said, "Everyone wants to belong, or be a part of something bigger than themselves, but it's important to follow your heart and be true to yourself in the process." This quote perfectly sums up what employee advocacy is all about: empowering employees to promote their company's message on social media and, in the process, allowing them to develop their personal brand, and position themselves as trusted advisors and thought leaders in their own networks. I couldn't agree more! Today, I had the pleasure of sharing my experience leading successful employee advocacy programs and what it takes to empower employees to engage. Getting started may seem daunting. But remember the saying "Rome wasn't built in a day" … this applies directly to building an employee advocacy program. It takes time, but you have to start somewhere! So here are a few tips I shared on the webinar. I hope they help you to get underway. If you need help, let me know, I'm just a tweet away @sfemerick Tips for getting started: Building the business case: Understand & Articulate Why You are Starting a Program To establish an employee advocacy program, you will probably need to build a business case to explain the value the program will create. Getting executive support is as much about educating the executives as it is about building the business case. They are not necessarily specialists in marketing strategy, or how to pull together a marketing program, or social networking. They will not have the time to stay abreast of the changes and emerging technologies that are occurring and how they've impacted the way people communicate. They may not fully appreciate how marketing, sales, and service must adapt to these changes to improve the customer experience. You have to be the expert who helps them understand the way people connect and communicate is changing the landscape of the way decisions are made and who decision makers trust. I shared some important research that can help you educate your executives, including the Edleman Trust Barometer, the Nielson Consumer Trust in Advertising study are good sources that illustrate employees and "people like me" are the most trusted sources of information online. Set Goals and Objectives: Align to business goals and priorities, for example:
New markets
Market growth
Customer Acquisition
Retention and Loyalty
Financial Growth or Cost savings
Make sure program goals and content align with corporate branding initiative Find a Champion. Better yet, be one! Build a pilot with early adopters. Here are some common characteristics of best suited candidates:
Expertise aligned to business priorities, they can be Technical or Business topical experts
Comfortable collaborating, commenting, publishing in social environments
Comfortable with and finds value in creating relationships digitally
Committed to sustaining activity and evolving participation to achieve personal and business objectives
Willing to leverage internal listening capabilities to identify existing social graph and enhance online professional network
I hope these tips are helpful to you! If you can, join us in Atlanta for the Employee Advocacy Summit. We have a great line up of speakers representing various industries, ready to show you the ropes based on their first hand experience!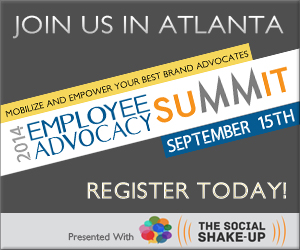 In case you missed the buzz on Twitter today, here's the full Storify ….